All
501c3
AdTech
Artificial Intelligence
Augmented Reality
Automobile
B2B
B2C
Big Data
Biotech
Blockchain
Cannabis
CleanTech
Communications
Computer Hardware
Consumer Branding
Consumer Hardware
E-Sports
EdTech
Education
Electronics
Emerging Technology
Energy
Entertainment
Environment
Financial
Food & Beverage
Gaming
Green Tech
Healthcare
Hospitality
Information Technology
Infrastructure
InsurTech
Internet
IPO
Logistics
Media
Nanotech
NASDAQ
Networking
Non-Profit Organizations
NYSE
Private Equity
Real Estate
Robotics
SaaS
SPAC
Storage
Telecommunications
Transportation
Virtual Reality
1435 Capital Management
1435 Capital Management is a private equity firm headquartered in Princeton, NJ and focuses on the acquisition of secondary private securities. 1435 Capital can be found at https://1435capital.com.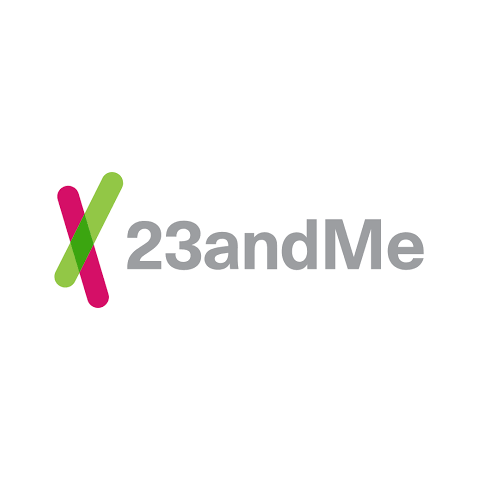 23andMe
23andMe is a privately held human genome research company that enables its users to study their ancestry, genealogy, and inherited traits. The company is named for the 23 pairs of chromosomes in a normal human cell.
8x8 (NYSE: EGHT)
8x8 is transforming the future of business communications as a leading Software-as-a-Service provider of 8x8 XCaaS, an integrated contact center, voice communications, video, chat and API solution built on one global cloud communications platform. 8x8 is powering all employees globally to connect individuals and teams so they can collaborate faster and work smarter.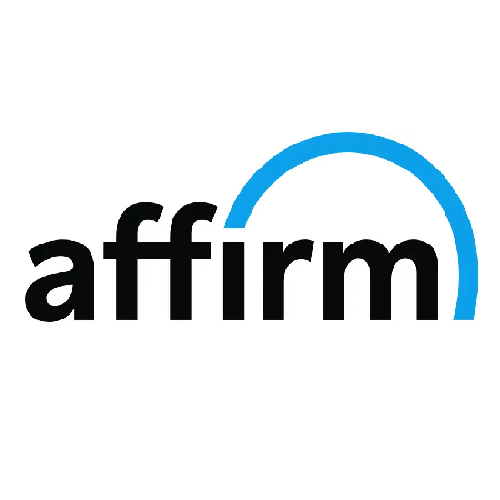 Affirm (NASDAQ:AFRM)
Affirm's mission is to deliver honest financial products that improve lives. Affirm is building the next generation platform for digital and mobile-first commerce, making it easier for consumers to spend responsibly and with confidence, easier for merchants to convert sales and grow, and easier for commerce to thrive.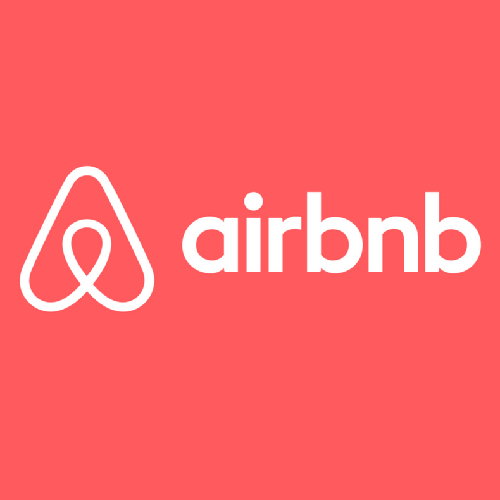 Airbnb (NASDAQ:ABNB)
Airbnb is an online marketplace that connects people who want to rent out their homes with people who are looking for accommodations in that locale. It currently covers more than 100,000 cities and 220 countries worldwide.
Alpha Exploration Co (Clubhouse)
Alpha Exploration Co is the developer of Clubhouse, a social networking app that lets people gather in audio chat rooms to discuss various topics.
Alpha Exploration Co (Clubhouse)
Automattic
Automattic believes in making the web a better place through their offerings and solutions.  Automattic is the parent company behind WordPress, WooCommerce, Jetpack, Simplenote, Longreads, VaultPress, Akismet, Gravatar, Crowsignal, Cloudup, Tumblr, and more. Automattic believes in making the web a better place through their offerings and solutions.
Backyard Soda Co
Backyard Soda Co began as a soda cart on the streets and backyards of Denver, slinging sodas, flavored teas, snow-cones and slushies made with our syrups.  They've since developed a strong following which encouraged them to bottle their simple syrups so that people could enjoy and share their unique flavors at home with their friends at their own backyard gatherings.
Because Learning
Because Learning helps students and educators learn STEM through exciting, hands-on lessons. Their experiment and hardware kits give aspiring scientists real-world experience measuring and analyzing data, helping them learn how science, technology, engineering, and math work in the world around us.
Biomerica (NASDAQ: BMRA)
Biomerica manufactures diagnostic tests that are used by hospitals, clinical laboratories, physician's offices, and consumers around the world. Biomerica's testing kits detect medical problems ranging from allergies, ulcers, and cancer to infertility and diabetes.
BRCK
BRCK is an African based startup on the cutting edge of frontier market technology needs for connectivity, whether that's for people or things.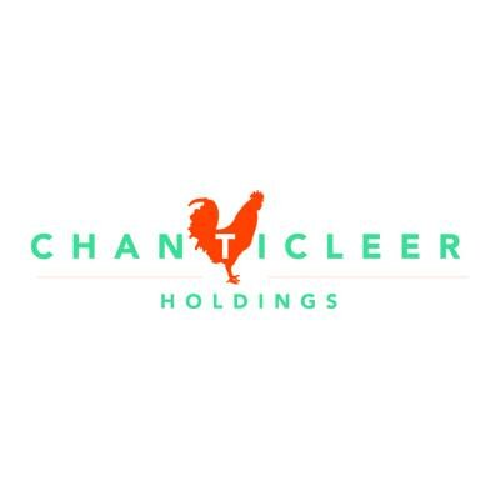 Chanticleer Holdings (NASDAQ:BURG)
Chanticleer Holdings is now Amergent Hospitality Group, Inc., a public company that owns, operates and franchises restaurant brands in the U.S. and abroad.
Chanticleer Holdings (NASDAQ:BURG)
Chime Bank
Chime is a financial technology company founded on the premise that basic banking services should be helpful, easy and free. They partner with regional banks to design member first financial products. Chime is building a new kind of online bank account that helps members get ahead by making managing money easy.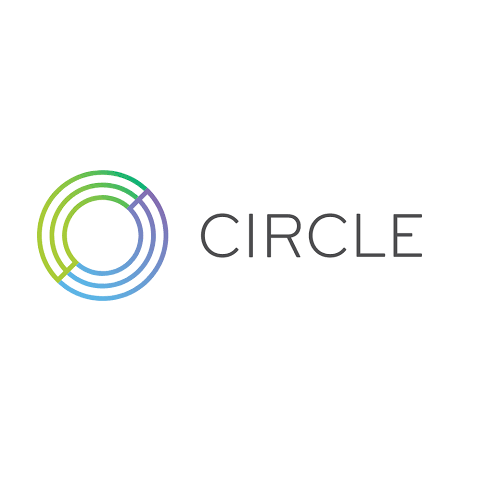 Circle
Circle is a global financial technology firm that enables businesses of all sizes to harness the power of digital currencies and public blockchains for payments, commerce and financial applications worldwide.
ClearMotion
ClearMotion replaces a car's shock absorbers with powerful, fast-acting software and actuators that pull/push each wheel, delivering an experience like no other. ClearMotion has emerged with a product for modern vehicle platforms – partnering with Bridgestone, Qualcomm, and a host of auto suppliers to introduce the technology into production vehicles. The company acquired the Bose Ride business, Project Sound active suspension, and other predictive road-sensing software from Bose.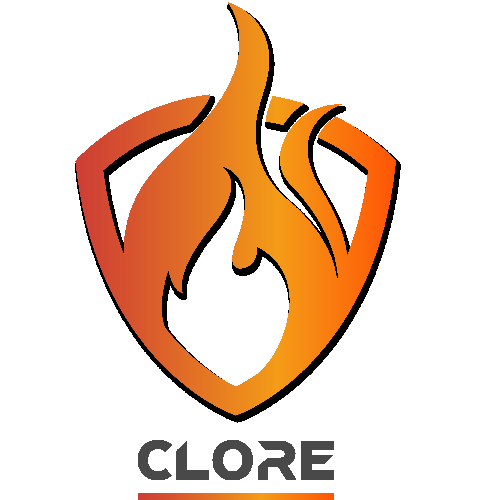 Clore
Clore is a Mountain View, CA based startup that has developed a unique fire retardant primarily developed as a revolutionary add-on for the fire truck. Clore has expanded to other consumer products and solutions such as a fire retardant spray that can be used on any surface.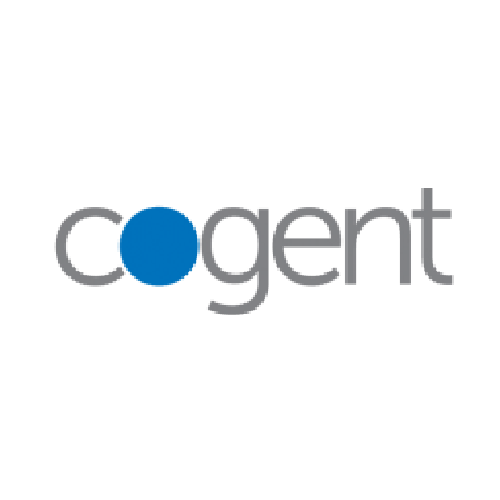 Cogent Communications (NASDAQ:CCOI)
Cogent is one of the world's largest Internet Service Providers, delivering high quality Internet, Ethernet and Colocation services across over 92,990 Enterprise and NetCentric customer connections. Cogent serves over 215 markets in 50 countries across its facilities-based, all-optical IP network.
Cogent Communications (NASDAQ:CCOI)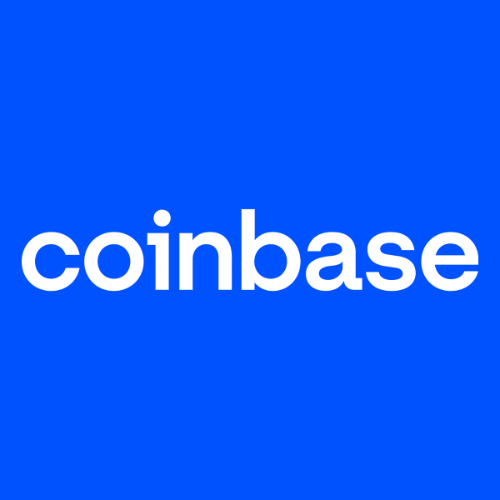 Coinbase (NADSAQ:COIN)
Coinbase is building the cryptoeconomy – a more fair, accessible, efficient, and transparent financial system enabled by crypto. The company started in 2012 with the radical idea that anyone, anywhere, should be able to easily and securely send and receive Bitcoin. Today, Coinbase offers a trusted and easy-to-use platform for accessing the broader cryptoeconomy.
Coursera (NYSE:COUR)
Coursera partners with more than 200 leading universities and companies to bring flexible, affordable, job-relevant online learning to individuals and organizations worldwide. They offer a range of learning opportunities—from hands-on projects and courses to job-ready certificates and degree programs.
Credit Karma
Credit Karma offers free credit scores, reports and insights. Get the info you need to take control of your credit.
Discord
Discord operates as a voice, video and text communication service to talk and hang out with friends and communities. It was originally created for people who loved to play games, but these passionate people realized it could be enjoyed for more purposes. Discord is now used by everyone from local hiking clubs, to art communities, to study groups. The company was founded in 2015 and is headquartered in San Francisco, California.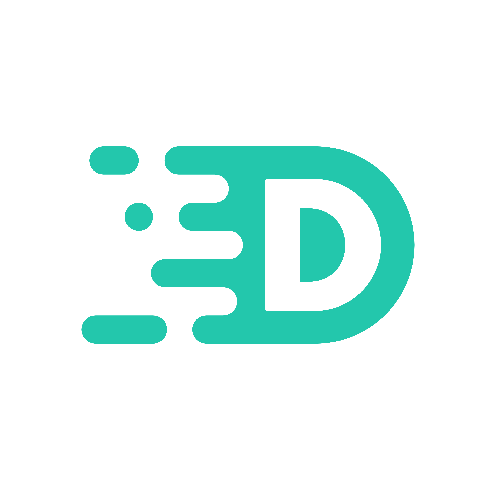 Disolv
Disolv is an award-winning battery tech startup based out of New Jersey that is focused on developing a magnesium-based solid-state biodegradable battery for the consumer market. Disolv was founded in 2019 by 3 high school students. They were semifinalists at the Diamond Challenge 2020 competition hosted by the University of Delaware's Horn Entrepreneurship Center.
Dover Microsystems
Dover Microsystems develops a cybersecurity enforcement solution under the name CoreGuard. This technology provides protection at the hardware layer in order to further secure a system. CoreGuard can provide security in IoT devices, one of the leading vulnerabilities in most networks.
Eventbrite (NYSE: EB)
Eventbrite is a global self-service ticketing platform for live experiences that allows anyone to create, share, find and attend events that fuel their passions and enrich their lives. From music festivals, marathons, conferences, community rallies, and fundraisers, to gaming competitions and air guitar contests.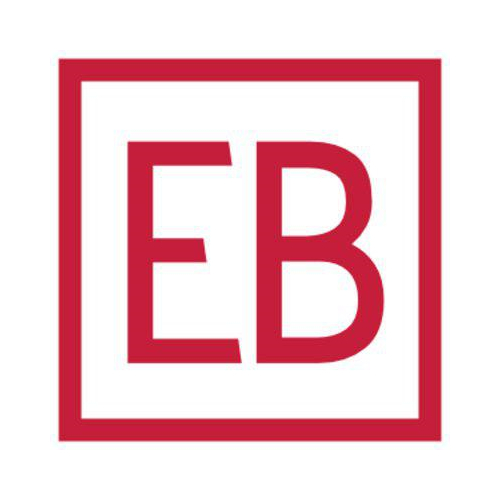 Exeter Boston Partners
Exeter Boston Partners was founded in Boston, MA and Exeter, NH. Exeter Boston Partners is a burgeoning private equity investment firm that focuses primarily on end-user value and satisfaction in media and business services. Exeter Boston Partners is currently run by two experienced individuals within the technology and venture capital industry.
FanBeat
FanBeat is revolutionizing the way we watch sports and other live entertainment events with live-action gaming, letting fans play along while consuming their favorite content. We partner with sports teams, leagues and media companies, providing a digital asset they can monetize while creating an immersive experience and competition that keeps fans engaged game after game. FanBeat's active partners include Golf Channel, the Chicago Bulls and Atlanta Braves.
FedEx Ground (NYSE: FDX)
FedEx Corporation provides customers and businesses worldwide with a broad portfolio of transportation, e-commerce, and business services.
Filtration Solutions
Filtration Solutions engineers and develops membrane filtering systems for many industries and companies. They design, manufacture, and install their products onto existing and new filtration systems.
goDeskless
goDeskless is a California and India based software company that has developed a cloud-based software platform to help companies with deskless field workers automate business processes by engaging with customers remotely, and securely from within business applications. goDeskless' OneCloud solution was engineered to facilitate the processing of data in a schema-less format, the remote engagement of end customers with a rich services app using visual collaboration, and automation of typical business functions like authentication and app localization through the use of microservices.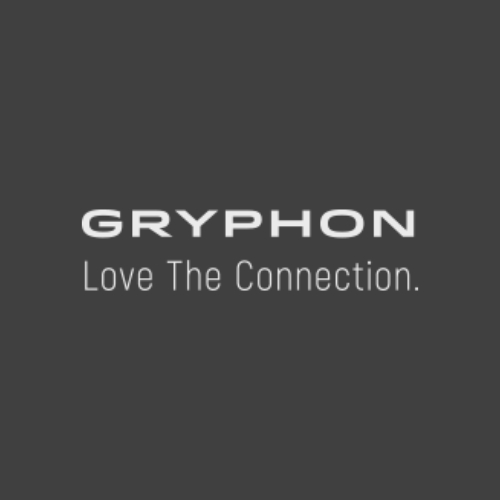 Gryphon
With over 20 years of experience in networking technology and security, the Gryphon co-founders led the team that invented the revolutionary MiFi mobile hotspot technology. As much as we appreciate the benefits and convenience of being connected, we also deeply understand the associated threats.
HAPI Labs
Hapi is a self-care app that helps people navigate through day-to-day life challenges by providing active listening as a service. The service is on-demand, 24/7, real time with a real human, over an internet call, and it's 100% anonymous.
Hoplite Power
Hoplite Power's smartphone "charge-sharing" network consists of a squadron of Hoplite Hubs located in a variety of venues, businesses, and establishments. These proprietary Hoplite Hubs store, dispense, re-accept, and automatically recharge Hoplites, which are ergonomically-designed, universal battery packs that can be rented from and returned to any Hub in the network.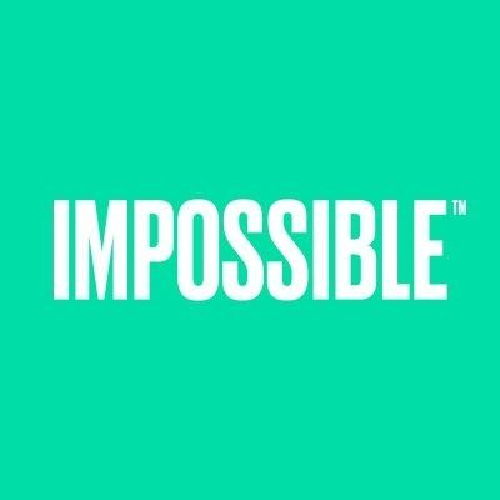 Impossible Foods
Impossible Foods makes meat, dairy and fish products from plants. Their mission is to make the global food system truly sustainable by eliminating the need to make food from animals.
Ingress
Ingress is a location-based, augmented reality mobile game developed by Niantic Labs. The game was initially released in 2012 and operates on a freemium model.
Innovega
Innovega's stylish and lightweight smart glasses and lenses eliminate display limitations that are threatening the growth of new AR/VR markets.
Inside.com
Inside.com is the only source you'll need for daily roundups and analysis of the latest news and trends in the world of business, tech, and venture capital. Inside Network of Newsletters are designed for the up-and-coming entrepreneur and creator, as well as for the C-Suite executive looking to keep finger on the pulse of what's happening.
Insomnia Domains
Insomnia Domains is a domain registrar and web hosting company located in Boston. Insomnia Domains works with entrepreneurs and small business owners in helping them establish their brand and identity. Insomnia Domains is a subsidiary of Exeter Boston Partners, and Ben Jen Holdings is an investor in this venture.
Jetson AI
Jetson is an online marketplace that works with voice-activated assistants, such as Alexa, Siri, and Google Home, to facilitate online shopping and enable brands of all sizes to sell their products/services through conversational interfaces.
KeySmart
KeySmart was founded on the idea that complex problems often have simple solutions. In 2013, they launched a Kickstarter for a compact key organizer called KeySmart. Since then, it has grown into a company with over 50 products.
Kiddie Kredit
Founded in 2018, Kiddie Kredit addresses financial literacy by instilling credit understanding in children through a fun and engaging app. The Kiddie Kredit app aims to leverage the completion of chores to teach children and their parents lessons that are applicable to credit usage as an adult.
KnowBe4 (NASDAQ:KNBE)
Founded in 2010, KnowBe4 has developed the leading security awareness platform enabling enterprises and organizations to assess, monitor, and minimize the ongoing cybersecurity threat of social engineering attacks.
Krispy Kreme (NASDAQ:DNUT)
Headquartered in Charlotte, North Carolina, Krispy Kreme is one of the most beloved and well-known sweet treat brands in the world. Their iconic Original Glazed® doughnut is universally recognized for its hot-off-the-line, melt-in-your-mouth experience. Krispy Kreme operates in more than 30 countries through its unique network of fresh doughnut shops, partnerships with leading retailers, and a rapidly growing e-Commerce and delivery business.
Krispy Kreme (NASDAQ:DNUT)
Kubient (NASDAQ: KBNT)
Kubient, Inc has developed the Audience Cloud, a modular, highly scalable, transparent, cloud-based software platform for real-time trading of digital, programmatic advertising.
Kubient's open marketplace gives both advertisers (ad space buyers) and publishers (ad space sellers) the ability to use machine learning in the most critical parts of any programmatic advertising inventory auction, while simultaneously and significantly reducing those advertisers and publishers' exposure to fraud, even in a pre-bid environment.
Kubient's platform offers a machine learning-powered fraud prevention solution, extremely low latency times, and an audience management platform, which provides omnichannel access into all advertising channels, inventory, and ad formats.
By becoming a one-stop-shop for advertisers and publishers, providing them with the technology to deliver meaningful messages to their target audience, all in one place, on a single platform that is computationally efficient, transparent, and as safely fraud-free as possible, Kubient believes that their platform (and the application of its machine learning algorithms) leads to increased publisher revenue, lower advertiser cost, reduced latency, and increased economic transparency during the advertising auction process.
Lemonade (NASDAQ: LMND)
Lemonade Insurance Company is an American property and casualty insurance company headquartered in New York City offering renters and home insurance policies for homes, apartments, co-ops and condos in many US States. They also offer content and liability policies in Germany and the Netherlands.
Library For All
Library For All is a non-profit organization dedicated to making knowledge accessible to all by building and providing a digital library with quality educational materials in developing countries.
LucidBrake
LucidBrake is a dynamic safety brake light for bicycles that improves visibility and decreases accidents.
Lyft (NASDAQ: LYFT)
Lyft is a peer-to-peer ridesharing company that creates communities of passengers and drivers in a given market through a mobile application supported on iOS and Android devices. Lyft attempts to differentiate itself from other ridesharing services through its "community model," establishing a social network among drivers and passengers. Passengers launch the application and request a ride, and a nearby driver responds to the request and arrives at the pick-up location.
Marqeta (NASDAQ:MQ)
Companies use the Marqeta platform to launch and manage their payment card programs. Marqeta works on their behalf with card networks and issuing banks to issue cards, authorize transactions, and communicate with settlement entities.
Mission Control X
Mission Control X is engaged in the business of promoting economic development through youth entrepreneurship activities and programs.
Moderna (NASDAQ: MRNA)
Moderna, Inc is an American biotechnology company based in Cambridge, MA that is focused on drug discovery and drug development based on messenger RNA (mRNA). The company creates synthetic mRNA that can be injected into patients to help them create their own therapies.
Monetizr
Monetizr is an innovative platform for brands to advertise and engage consumers in gaming to deliver relevant experiences that truly matter.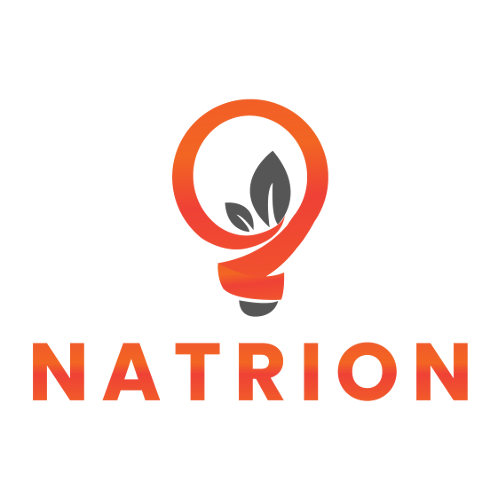 Natrion
Natrion engineers safer and more affordable large-scale batteries that make solar power cost-effective for homes, farms, and the military. The company was started in 2018 by then high school students Alex Kosyakov and Tom Rouffiac at Greenwich High School in Greenwich, Connecticut. Before moving to Binghamton, NY, Nation was a member of Illinois' iVenture Accelerator's Cohort 6, receiving funding and mentorship to support research and development. Natrion is currently working towards a 2023 launch of its System6 solid-state sodium-ion energy storage system.
Niantic Labs
Niantic's mission is to use emerging technology to enrich our experiences as human beings in the physical world. They build products that inspire movement, exploration, and face-to-face social interaction.
Oscilla Power
Seattle-based Oscilla Power is developing energy conversion equipment to harness the power of ocean waves. The Triton, the company's flagship wave energy converter, has undergone years of concept development, product validation, laboratory, and small-scale ocean trials to test its viability. Since inception in 2009, Oscilla Power has earned many notable highlights, including:
Earned commitments for more than $15 million in grant funding for its novel wave energy conversion technology, with funding allocated based on matching private funding and product milestones
16 granted patents related to its technology and product design
Constructing a community-scale Triton-C deployment at the Kaneohe Marine Corps base in Hawaii, with an expected launch in Q1 2021
Earned grant funding from the U.S. Department of Energy, the Washington State Department of Commerce, National Science Foundation, and the National Oceanic and Atmospheric Administration
Palantir (NYSE:PLTR)
Palantir makes products for human-driven analysis of real-world data. They are focused on creating the world's best user experience for working with data, one that empowers people to ask and answer complex questions without requiring them to master querying languages, statistical modeling, or the command line.
Patreon
Founded in 2013, Patreon is a developer of a patronage platform designed to monetize the creator's work through a direct relationship with their fans. Patreon's platform connects artists with their fans in order to facilitate monetary support in exchange for exclusive benefits, community, and insight into the creative process, enabling fans to become active participants in the work they love by offering them a monthly membership.
Plaid
Plaid provides developers with the tools they need to create easy and accessible experiences for their users. Over ten million people in North America have successfully connected their financial institutions to apps using Plaid.
Poloniex
Poloniex is a cryptocurrency exchange that allows for the buying or selling of digital assets, such as Bitcoin (BTC), Ethereum (ETH), TRON (TRX), and other altcoins. The exchange guarantees that users experience safety and security while transacting.
Rivian (NASDAQ: RIVN)
Rivian (NASDAQ: RIVN) is one of the leaders in the electric vehicle (EV) market. Rivian's flagship, the R1T, is a fully electric pickup truck with great range and features. Rivian works with their partner Amazon to produce electric delivery trucks for their delivery service: Amazon Prime.
Robinhood
Robinhood is an online investing platform offering commission-free trading on several US-listed investment types, with high-yield cash management offerings, margin trading, and access to initial public offering (IPO) investments.
Rojo's Famous
Rojo's mission is to provide healthy breakfast alternatives utilizing high-quality ingredients and creating a fun family experience. Rojo's Famous has developed a frozen breakfast pancake cooked through the company's proprietary oil-free process.
Signal Hill Acquisition Corp (NASDAQ: SGHLU)
Signal Hill Acquisition Corp (NASDAQ: SGHLU)
Sixth Wave Innovations (OTCMKTS:SIXWF)
Sixth Wave Innovations is a development stage nanotech company that's focused on the extraction and detection of target substances at the molecular level using specialized molecularly imprinted polymers. Sixth Wave Innovations is in the process of commercializing its Affinity cannabinoid purification system and IXOS, a line of extraction polymers for the gold mining industry.
Sixth Wave Innovations (OTCMKTS:SIXWF)
Slack (NYSE: WORK)
Slack is the collaboration hub that brings the right people, information, and tools together to get work done. From Fortune 100 companies to corner markets, millions of people around the world use Slack to connect their teams, unify their systems, and drive their business forward.
SNAP Power
The SnapPower Guidelight is a plug-and-play replacement for standard plug-in night lights and hardwired lights. It installs within seconds and requires no wires or batteries. SnapPower is designed to look like a standard outlet cover by day with beautiful LEDs that provide ambient lighting at night.
Stripe
Stripe is a San Francisco based financial services and SaaS company founded in 2010 and primarily offers payment processing software and application programming interfaces for e-commerce websites and mobile applications. Millions of companies of all sizes from startups to Fortune 500s utilize Stripe's software and APIs to accept payments, send payouts, and manage their businesses online.
Symphony Studios
Symphony Studios (Symphony) was formed by Lucas Brand Equity as a result of their asset purchase of StarShop in March 2020. Symphony is a full-service content studio located in Times Square, New York City providing studio and equipment rentals, branding services for both current and prospective brands and products, photo, video, and podcasting services, social medial management services, and e-commerce management services.
SynTouch
Biomimetic touch technology that enables robots to feel the world: Machine Touch® is impacting the fields of robotics, VR haptics, prosthetics, and e-commerce.
Telegram
Telegram is a messaging app with a focus on speed and security, it's super-fast, simple, and free. You can use Telegram on all your devices at the same time — your messages sync seamlessly across any number of your phones, tablets, or computers. Telegram has over 500 million monthly active users and is one of the 10 most downloaded apps in the world.
TendedBar
TendedBar is the first fully automated bar designed primarily for high-volume venues. It allows guests to self-pour real mixed cocktails in as little as 30 seconds.
TerraCycle
TerraCycle is an innovative recycling company that has become a global leader in recycling hard-to-recycle waste.
Texas Instruments (NASDAQ:TXN)
Texas Instruments designs, manufactures, tests and sells analog and embedded semiconductors in markets that include industrial, automotive, personal electronics, communications equipment, and enterprise systems.
Texas Instruments (NASDAQ:TXN)
The Feel Good Lab
Founded in 2017 in New Haven, Connecticut, The Feel Good Lab is a modern pain relief brand for today's modern consumer, provides all-natural solutions for people in pain. With a mission to give the pain relief aisle a much-needed makeover, The Feel Good Lab creates topical solutions without chemically developed additives and combines natural ingredients like turmeric, arnica and devil's claw root. The Feel Good Lab aims to help arthritis sufferers, athletes and everyone in between safely overcome pain. All products from The Feel Good Lab are created with the principles of pharmaceutical science and rooted in functional medicine. The Feel Good Lab was a finalist of the MassChallenge Boston 2019 cohort.
The Librarybox Project
LibraryBox is an open source, portable digital file distribution tool based on inexpensive hardware that enables delivery of educational, healthcare, and other vital information to individuals off the grid.
The Museum of Food and Drink
MOFAD is a new kind of museum that brings the world of food to life with exhibits you can taste, touch, and smell. We inspire public curiosity about food, what it means, and how it connects with the world around us.
The Museum of Food and Drink
The Postage
The Postage has created a complete solution for creating, storing, and updating your end-of-life and estate plans. The Postage provides a holistic view of legacy planning designed to be affordable affordable, simple, and accessible.
Udemy
Udemy is a massive open online course (MOOC) platform founded in 2010 that is aimed at professional adults and students. Udemy is a platform that allows instructors to build online courses on their preferred topics.
UDOO
UDOO is a family of Open Source Arduino-powered Mini PC, compatible with Android and Linux, that you can exploit both as embedded systems for DIY-electronics projects and as low power consumption, fanless computers for everyday use.
Verizon (NYSE:VZ)
Verizon offers voice, data, and video services and solutions on its award-winning networks and platforms, delivering on customers' demand for mobility, reliable network connectivity, security, and control.
Virtuix
Virtual reality motion platform transforming seated gameplay into an immersive and active VR experience.
WorldViz
Virtual reality SaaS solution for business collaboration and online training.
Yuengling's Ice Cream
Yuengling's has been producing ice cream for over 100 years and several generations. The company offers 13 unique flavors all made using dairy from their family-owned farm in Pennsylvania.
Zeehaus
Zeehaus is an online platform that makes buying a home more affordable through a process called equity sharing, which connects homebuyers with investors who buy shares of the property and collect rent from homebuyers.
No Portfolio Items!