Natrion Is Awarded USAF Phase I Grant
Natrion an emerging renewal energy startup based out of Binghamton NY and Champaign IL has received a United States Air Force (USAF) Grant to Develop Solid-State Lithium-Ion Battery Packs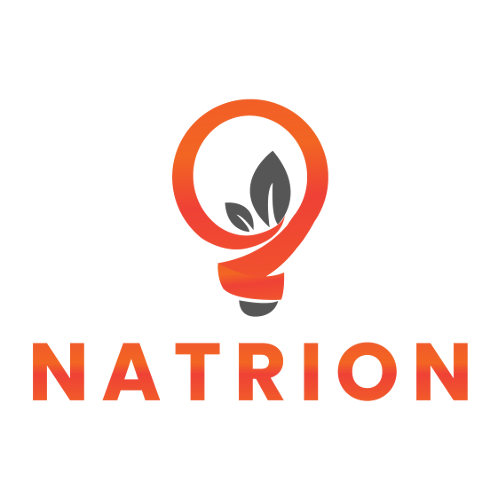 Natrion a portfolio company of Ben Jen Holdings is extremely proud to announce that they've been awarded a United States Air Force (USAF) grant to develop solid-state lithium-ion battery packs that would replace diesel generators at overseas bases. Natrion is commencing a Phase I effort, where the Company has 3 months and a $50,000 grant to finalize their material chemistry for their Lithium-Ion Solid-Ion Conductor (LISIC) solid electrolyte that will form the core of the battery. After Natrion moves into Phase II, they will commence the scale up with a new pilot line opening in Horseheads, NY.
Natrion's roots start when Alex Kosyakov, Founder and CEO of Natrion and Tom Rouffiac, Founder and COO of Natrion started their venture in high school. In addition to both being full time students, with Kosyakov attending the University of Illinois and Rouffiac attending Indiana University, Kosyakov has been travelling between the Southern Tier and Illinois to complete research and development for the new technology. As Kosyakov explained, solar power and other clean energies have major potential, but the batteries currently used behind the scenes carry many unwanted attributes.
"When you have a solar panel installation, it's not going to be making power 24/7, so you have to pair these things with large batteries that can actually manage energy that's being produced so it's usable for people," Kosyakov said. "The problem we're seeing right now is really the industry has trended towards making really high-performance batteries for phones and such, but because of that, they tend to be pretty prone to fire, use a lot of heavy metals that aren't really good for the planet, and they're also expensive."
Looking to innovate and move the industry away from heavy metals, Natrion makes their batteries out of sodium as opposed to lithium, producing a cheaper and more accessible battery. Additionally, there's no liquid used— mitigating the risk that the battery will catch fire or boil, an added safety measure.
Natrion is rapidly developing both their technology and their business and looking to hire additional team to work at their lab in Binghamton's Koffman Incubator. A member of less than a year, the startup has quickly become involved, receiving mentorship and connections through the Clean Energy Incubator program alongside 20+ members also in related fields.
"There's a lot of different battery companies in the incubator, just down the hall," said Kosyakov. "It was really a natural choice because there's really no place quite like it."
Kosyakov went on further to describe the people working at the Koffman and the Clean Energy Incubator in Binghamton, New York.
"I knew they were here, but I don't think I would've expected how readily they were going to be collaborating with us or trying to help us out," Kosyakov said. "We're already working with two companies here pretty closely."
Natrion's is charging ahead with their first product lined up for release in about a year. Their end goal is to create the "better battery," and are rapidly developing their groundbreaking innovation. For now, the product to keep an eye out for is their single battery component that can be easily implemented into existing lithium ion battery tech.
"This component we're creating for existing lithium batteries is synonymous to what we'll use in our new sodium battery, so everything we'll learn from the work on this grant will be transferable to our other projects — an all-around great thing for our company," Said Kosyakov.
More information about Natrion can be found on their website at: https://natrion.co